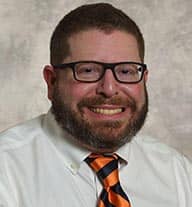 David P. Weber is an attorney, registered private investigator and Certified Fraud Examiner  
David P. Weber is a top-ranked Superlawyer.  He practices law in Virginia and Maryland, and in certain cases, in Washington, DC.  From disputes involving millions of dollars, murder and suicide, self-defense shootings, whistleblowers alleging national security violations, to helping law enforcement officers and federal employees, David can probably help. He is a resident of the Eastern Shore of the Chesapeake Bay, and takes particular interest in handling cases on the Delmarva Peninsula.  In addition to practicing law, David is a full-time faculty member of a Maryland state university, where he teaches forensic accounting and fraud examination each semester.   
Criminal and Regulatory Investigations
Until the conclusion of his federal career in May 2013, David was the Assistant Inspector General for Investigations at the Office of Inspector General (OIG) of the U.S. Securities and Exchange Commission (SEC). In this role, David served as the SEC's Chief Investigator and directed all criminal, civil, and administrative investigations into fraud, waste, or abuse concerning SEC programs on a nationwide basis. David's notable cases included reporting misconduct in the Bernard L. Madoff and R. Allen Stanford investigations.  David now uses this skill set to assist and defend clients, and to investigate wrongdoing in private practice. As one recent example, in 2018, David represented a key witness in the United States v. Paul Manafort criminal prosecution and the Special Counsel's grand jury investigation.  David  successfully obtained full immunity for his client in exchange for his client's cooperation and testimony against Mr. Manafort, the President's former campaign chairman.  Manafort was then convicted after jury trial in federal court in the Eastern District of Virginia, and was sent to federal prison.  David's client, on the other hand, walked free.    
Anti-Money Laundering, Banking, and Rangering
Prior to his employment at the SEC OIG, David served as Supervisory Counsel and Chief of Enforcement Unit I for the Federal Deposit Insurance Corporation (FDIC) and was responsible for overseeing all banking enforcement activities and investigations involving state chartered banks and bank failures for the western half of the United States. Before joining the FDIC, David served for more than a decade as the Special Counsel for Enforcement at the Office of the Comptroller of the Currency (OCC), the bureau of the United States Department of the Treasury responsible for the supervision and regulation of the national banking system, including all federally licensed foreign banks operating in the United States. He assisted the government with extensive grand jury and investigations practice in his role.  Prior to becoming an attorney, David started his career as a United States National Park Ranger, and served in a variety of national parks before and during law school.  To this day, David is a life member of the Association of National Park Rangers.  
Faculty and Expert Witness Services
David is a full-time faculty member at the Perdue School of Business at Salisbury University, teaching fraud and forensic accounting.  He is a frequent speaker at conferences and events concerning fraud, forensic accounting, and business ethics.  He accepts engagements as an expert witness in selected cases concerning forensic accounting, banking, and regulatory enforcement matters. David also has academic interest BSA/AML compliance, as well as art and antiquities fraud.  Please contact David if you require an expert or conference speaker with an emphasis in bank regulatory compliance, internal controls, accounting, ethics, anti-money laundering, investigation, fraud examination or white collar crime.
Military Service
Until March 2016, David was the appeals officer for the 70th Regiment of the Maryland Army National Guard, and a Lieutenant Colonel in the Judge Advocate Corps of the Maryland State Guard. He places a special emphasis of his private practice on assisting veterans and service members with difficult legal problems – including reporting misconduct of government and military contractors.  David is a founding member of the Maryland State Bar Association Committee on Veterans' Affairs and Military Law.  
Educational Qualifications
JD, Magna Cum Laude, Syracuse University College of Law;  BS, Criminal Justice, Cum Laude, Syracuse University;

Court Admissions and Professional Licenses
Maryland, Virginia, District of Columbia, New York 
United States Supreme Court
U.S. Court of Appeals for the Armed Forces
U.S. District Court for the District of Maryland
U.S. District Court for the Eastern District of Virginia
U.S. District Court for the Western District of Virginia
U.S. District Court for the District of Columbia
U.S. District Court for the Southern District of New York
U.S. District Court for the Eastern District of New York
U.S. District Court for the Northern District of New York
Certified Fraud Examiner
Private Investigator – Virginia
Professional Associations
Maryland Bar; Virginia State Bar; District of Columbia Bar; Eastern Shore Bar Association; Maryland Association of Certified Public Accountants; Association of Certified Fraud Examiners; American Accounting Association; American Institute of Certified Public Accountants; Life Member – Association of National Park Rangers; Maryland State Guard Association; State Guard Association of the United States.