Richard J. Link, Of Counsel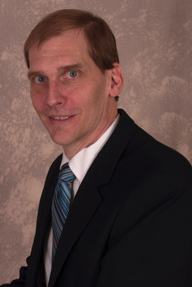 Richard J. Link graduated from the University of Vermont, in Burlington, Vermont, and then attended Tulane University School of Law in New Orleans, Louisiana.  He has practiced law for more than twenty five years.  Richard is admitted to practice law in Maryland, Virginia and the District of Columbia.  He is Goodwin Weber PLLC's lead attorney on all family and bankruptcy matters.  He also handles a very extensive misdemeanor and felony criminal case load in the federal courts in both Maryland and the Eastern District of Virginia. In particular, if you have a traffic or jailable traffic matter, Richard can help.  He has special expertise in GW and Baltimore-Washington Parkway cases involving the United States Park Police, and on-base traffic cases in both Virginia and Maryland.      
Richard has been involved in various federal and state appellate cases and does extensive work in fiduciary disputes, employment, immigration, bankruptcy, criminal, guardianships, domestic relations and family law.  Richard has vast trial and administrative law experience, including motor vehicle administrative revocation cases.
If you have a traffic, employment, immigration, bankruptcy, criminal, guardianship or family law matter, please contact us today to schedule an appointment.